OUR DIGITAL MARKETING SERVICES
We help you by looking at the problem you want to solve and matching our services appropriately to meet the need. That could mean carrying out one specific activity or a combination of many. We're a social media agency, but our comprehensive range of services can be split into four main categories: Design and Development, Search Engine Marketing, Content Marketing and Social Media.
SOCIAL MEDIA MARKETING
Social media marketing means communicating and engaging with your audience. Our campaigns focus on developing relationships with real people and taking them on a journey with your brand.
DESIGN & DEVELOPMENT
We can redesign part or all of your website or build you an app to achieve your digital marketing objectives.
SEARCH ENGINE MARKETING
Search Engine Optimisation (SEO) will increase your site's search engine ranking, draw in the most relevant traffic and maximise revenue streams from your site's visitors.
CONTENT MARKETING
As a content marketing agency we work closely with brands to create, develop and promote content that excites, inspires, informs and entertains. Content is created with measurable marketing objectives in mind, to achieve results.
If it's digital we can deliver!
A DIFFERENT APPROACH
We are a truly agile digital marketing agency which makes us more efficient in delivering a return on investment. Agile means monitoring and regulating our activities to achieve the greatest outcomes.
It's all about understanding our clients and their customers, and determining real objectives that we then achieve through effective social media strategy and digital marketing engagement.
Gerald Villarreal
Development Manager
Ana Berry
Digital Media Manager
John Lee
Chief Web Designer
Lisa William
Creative Director
WHAT OUR CLIENTS SAY
We pride ourselves on the work ethic we aspire to, which includes a strong attention to detail, personal ownership, creative bravery, and a passion for results. Our agile approach to project management and the versatility of our team means we are ready for every kind of project and we have achieved great results for a range of clients from the very small to the very large across a wide spectrum of industries.
They really measure your success through their professional skills.
Eva
Teams are talented people and businesses, I'd like to work with them again.
Andrew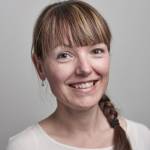 The power of a great idea to spark the imaginations of many.
Nicola
John is a great freelance developer, he specialises in Craft CMS and full-stack development.
Amanda
About Us
AnkleMedia was the brain child of its owner and founder, While working within a newspaper group, we spotted the shift from traditional to digital marketing methods.
This led to our career change and worked in multiple local marketing agencies refining our skills in digital marketing and working our way up to Digital Marketing Director level.
Our Feature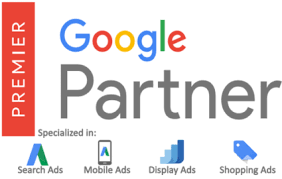 Contact Us
10235 109 Street NW, Edmonton, Alberta, T5J 1N2
Mon - Fri: 8:30 - 17:30 GMT-5